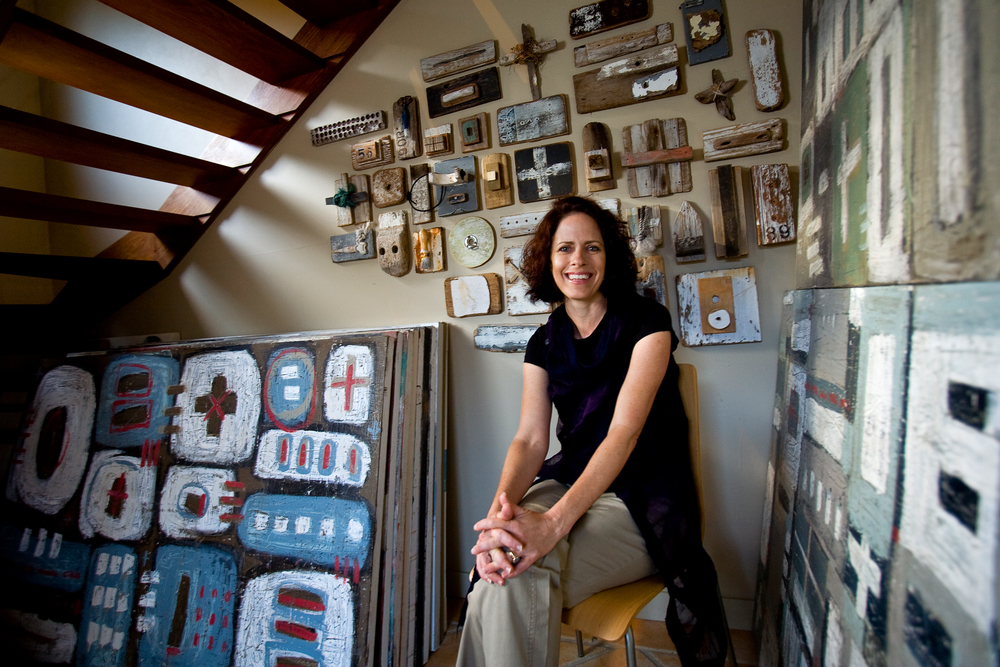 Responding to weathered surfaces that reveal a sense of history, my work explores the beauty of the well–worn surface.
The works are an attempt to locate poetry in the relationships, combinations and interactions of materials and physical elements. Informed by natural process, weather, time, cause and effect, my works celebrate an aesthetic of imperfection. For me there is integrity in the rawness of a material in its most exposed state, and a truth and connection in a surface that has revealed its many layers.
It is the removal and stripping back of layers that has become the integral part of my process, allowing truths to be exposed, as the surfaces reveal themselves.